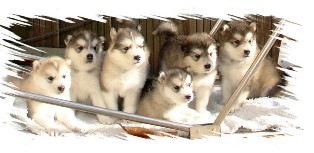 This year Queensday
30-4-2010
we welcome our Royal puppy's of our Akima-Gayuk Anana Tikaani x Youth Champion Kinucha's Amity Thunderball
Better known as Timmiq.
Timmiq is enjoying his life as
Petra and Roland Koonings-vd Coelen's show, sled and pet dog together with his mother Cayuga and his sister Tungani at Kinucha's Amity kennels
You can always call or e-mail us for a visit or information
+ 31 (0)13-515.95.87 e-mail: pups@akima-gayuk.nl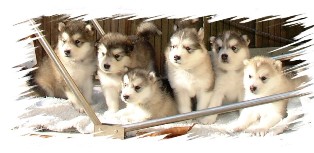 KINUCHA'S AMITY THUNDERBALL
KINUCHA'S AMITY THUNDERBALL
GF: CH Taolans Copywrite Protected (printer) HD A
F: CH. Black Lotus X-file Secret Weaopon (Bond) HD A
GM: CH.Nor.Int CH Czariks B-Xantia HD A
GF: CH.Dld. Northern Kohinoors Bright Bayka HD A
M: Int. CH.NL.Belg.Lux. Kuyanna Cayuga of Alyeska Anoké JW '03 HD A
GM: Int CH.NL.Belg.Lux. VDH. Ikai Kangani of Alyeska Anoké HD A
TIMMIQ
eyes clear / hips A (excellent) /ellbows clear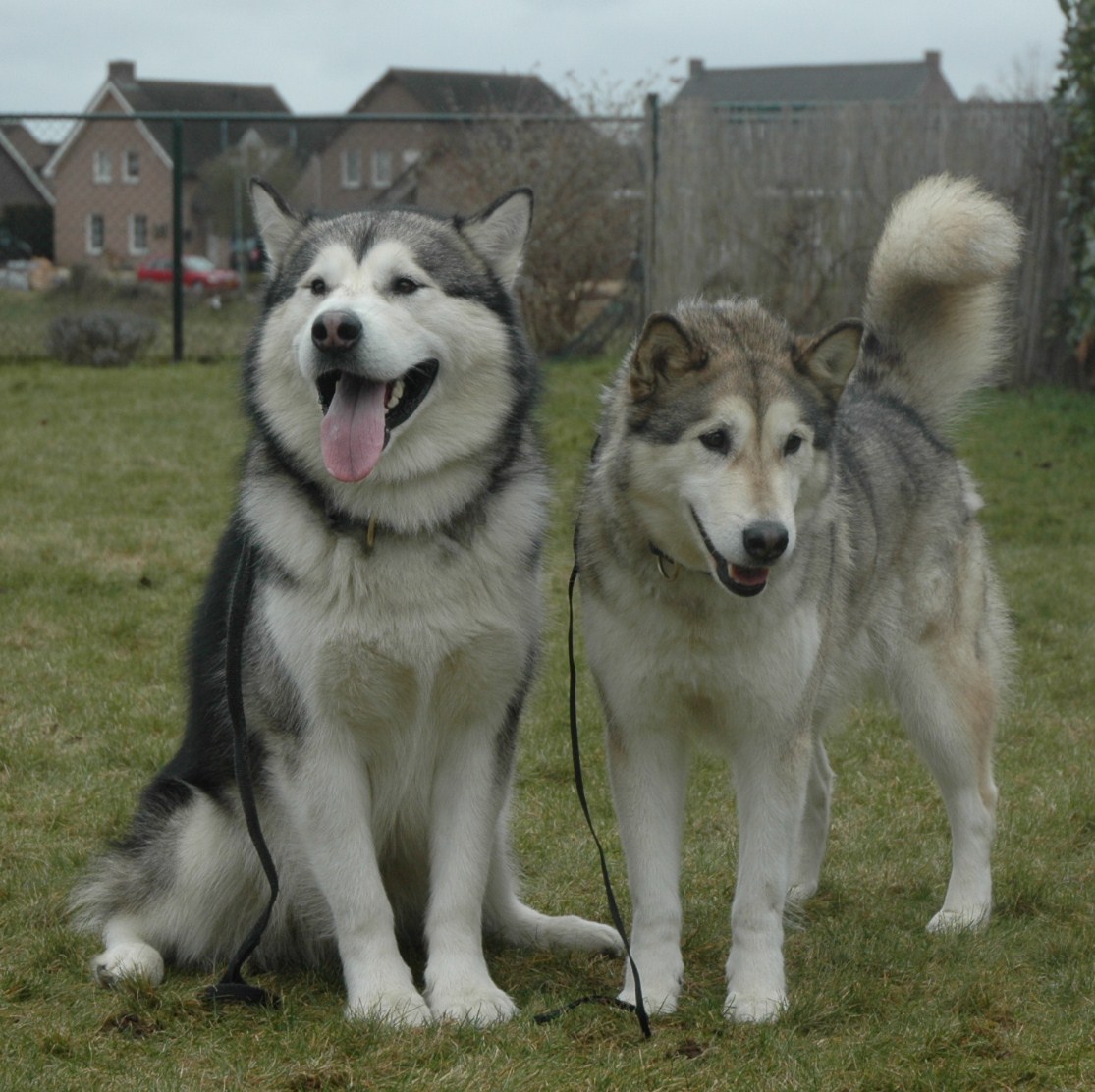 AKIMA-GAYUK ANANA TIKAANI
GF: Int CH Dan.Lux.VDH Joli Mapa United Love HD B
F: Joli Mapa Yumaesymo HD A
GM: CH'mani-Tatonka Issues of Yukon HD A
GF: Int CH NL. Lux.Yupik's Gizmo Belg. Clubwinner HD TC
M: Mia-Tuk of The Morning Valley HD TC
GM: Our Youra of Borakis Line HD TC
TIKAANI
eyes clear / hips A (excellent)
A Malamute is your best friend for life not just for X-mas!
So Akima-Gayuk Alaskan Malamutes test their puppies at 7 weeks on character and temperament to make sure the puppy and it's new owner(s) fit together for life!
Hanneke-Reitsema, our puppy-tester, owned dog school Echo from 1992-2003, is a dog behaviour therapist and a Malamute and Iceland dog-owner.
Hanneke also is the artist who made the puppy-logo and many more drawings and paintings: go see!
---
MORE INFO
ABOUT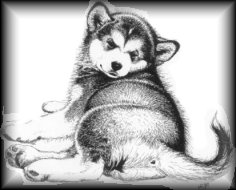 Come see the pups from the earlier combinations:

1999

Akima-Gayuk's Floyd x Akima-Gayuk's Mia-Tuk of The Morning Valley

2000 & 2001 & 2002

Akima-Gayuk's Floyd x Annayok's Nakina

2000

Akima-Gayuk's Laska x Kinucha's Amity Trischa

Joli Mapa Yumaeskymo x Akima-Gayuk's Mia-Tuk of the Morning Valley

Joli Mapa Yumaeskymo x Akima-Gayuk's Mia-Tuk of The Morning Valley

Akima-Gayuk A Tribute to Yuna x Pameiyuts Anoretuyok

Wold Lakes Chignik Chevy x Akima-Gayuk Nesika Sikhs Amiq